Bodies and Words - Generative EP Artwork
Earlier this year, I offered to support the Band Bodies and Words with the release of their EP called "III (About Dreams and Demons)". They are dear friends of mine and I wanted this project to be something special. We put lots of thoughts into it and the band decided to distribute this release via download codes. But as they also wanted to have something physical, we printed a limited edition of 400 voucher cards. Each one with an individual cover on the front and a personal download code on the back. All cards put together would assemble this little island. This island, and therefor all of the covers, were created purely generative with code (openFrameworks, to be precise). As this is a limited edition, we packed each voucher card into a plastic casing and they are only given away on concerts, via an old coin-operated condom vending machine. Austrian-based Illustrator Verena Eckert, who also did the lettering for the band logo, kindly repainted the machine for us (less than an hour before the release show).
After visiting one of the concerts and obtaining a voucher card from the vending machine, people are invited over to the website of the band, to enter their code. The website basically shows all covers together, forming a map of this little generative island. Some areas on the map are still grayed out, which means, that the corresponding voucher cards haven't been redeemed yet. Basically after downloading the EP from the website, the owner of a voucher card claims this part of the map and so it lightens up.
Website: bodiesandwords.com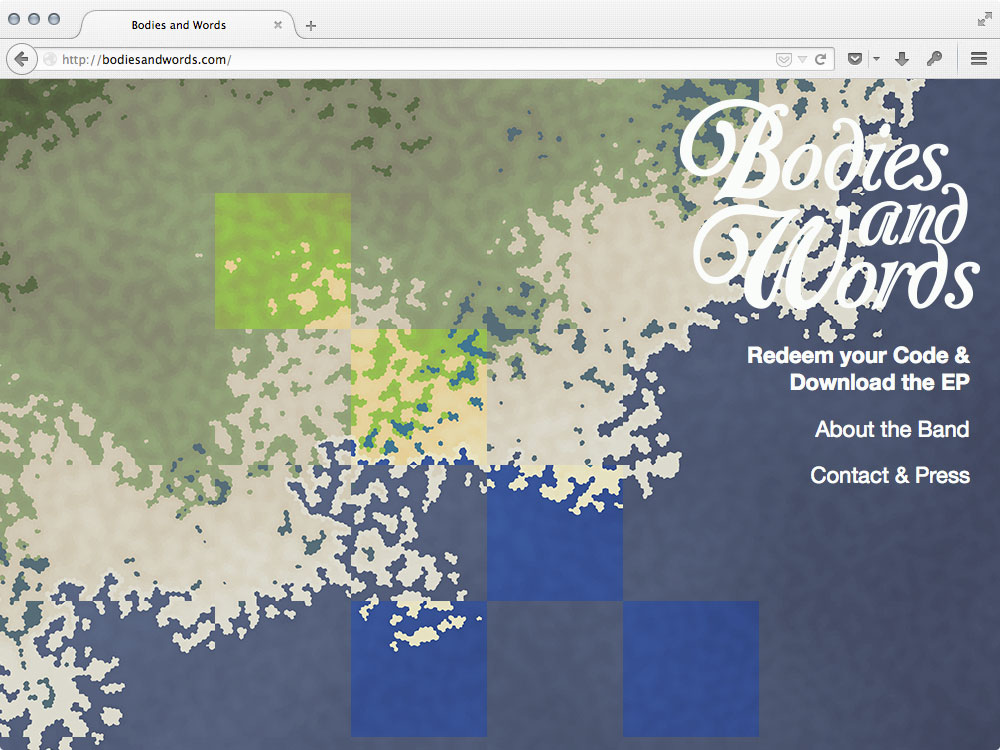 That's what the website looks like. The more colorful pieces of the map are already claimed.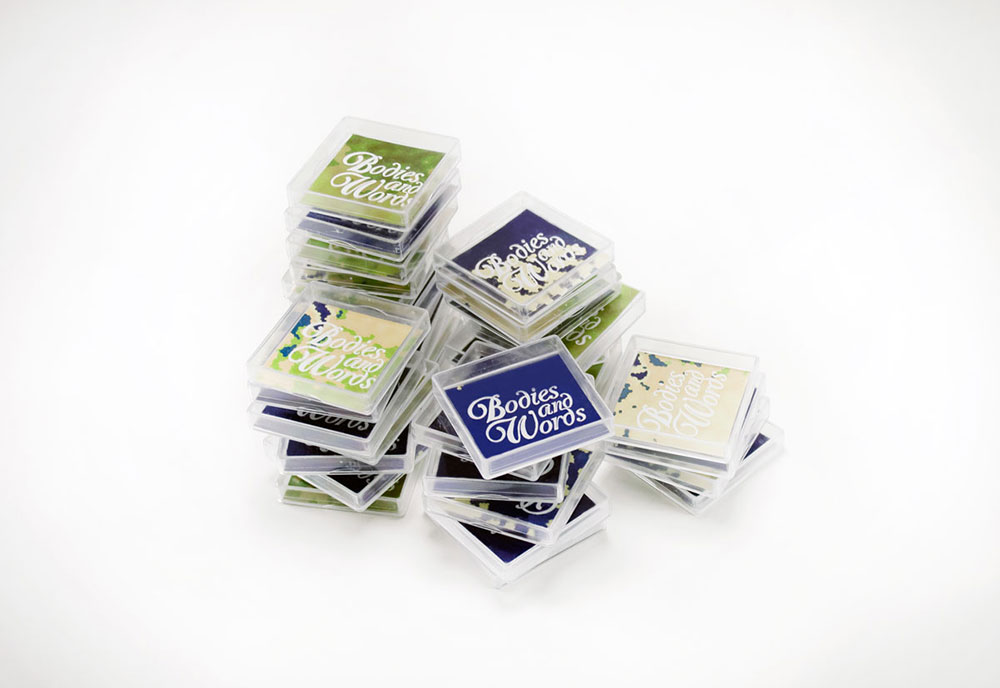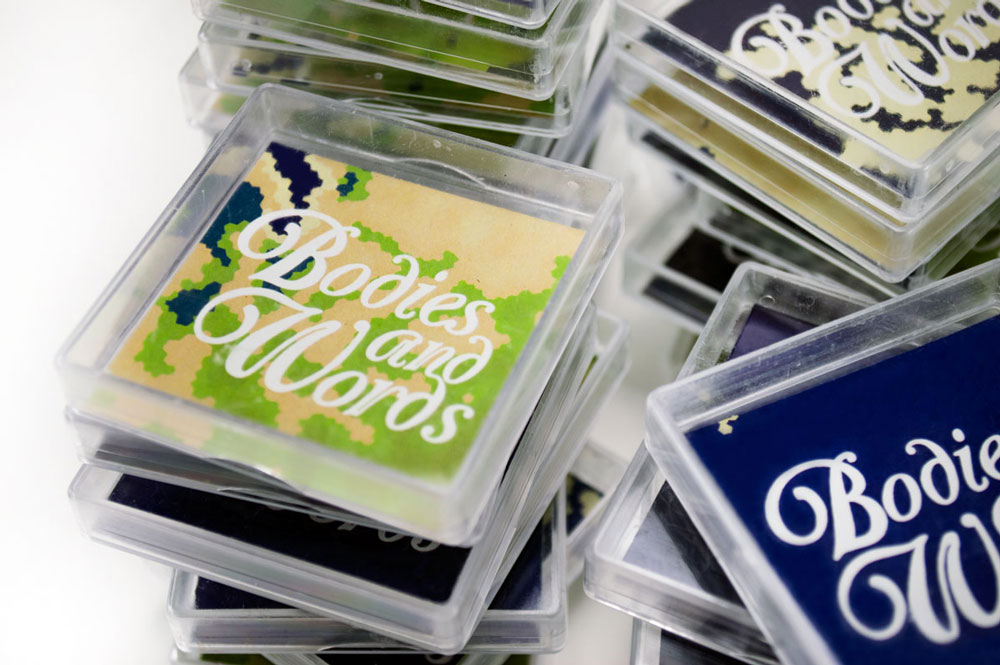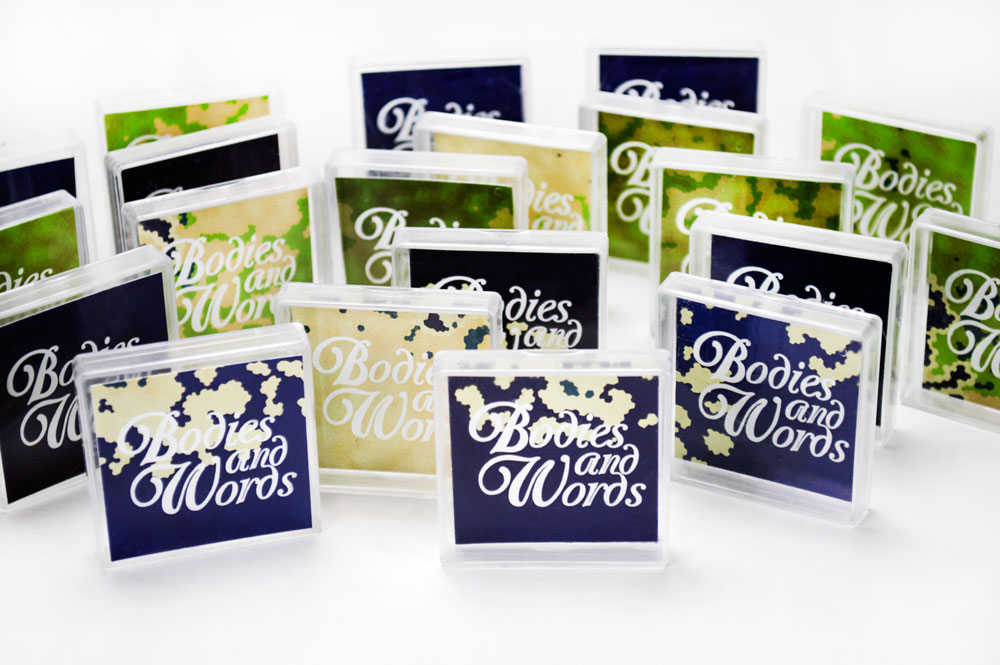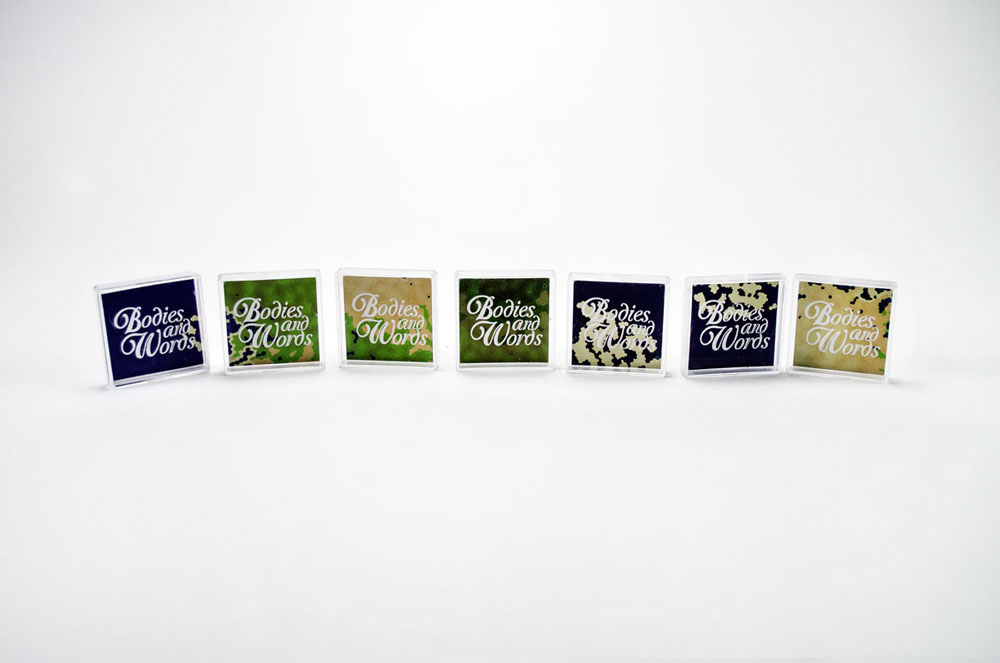 Thanks again to Verena for taking this nice shots.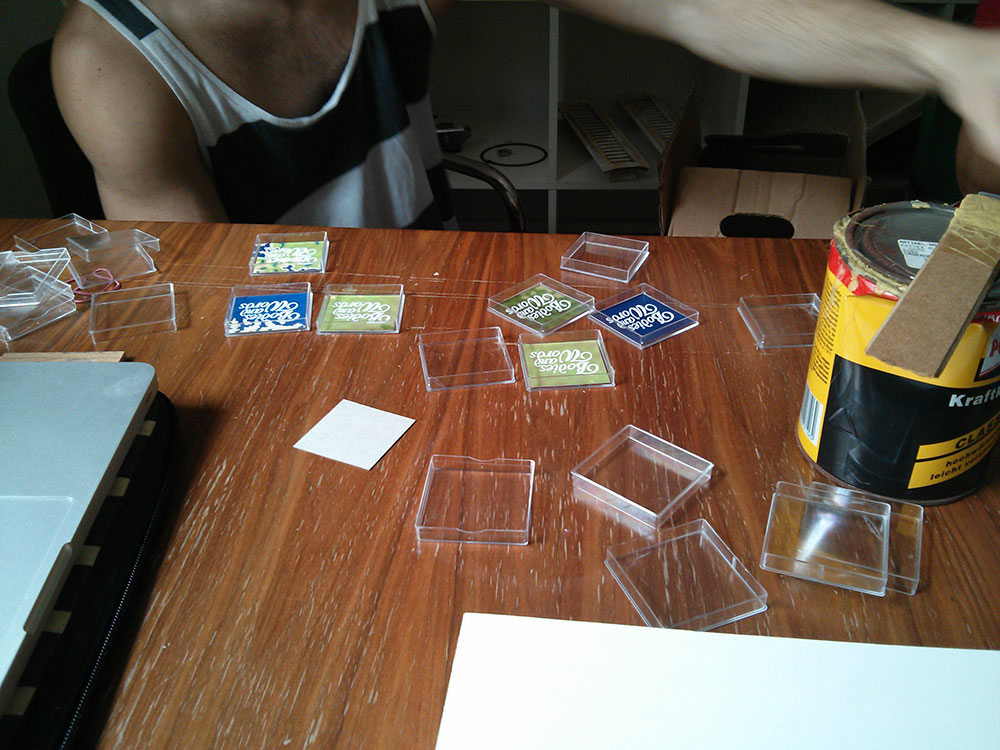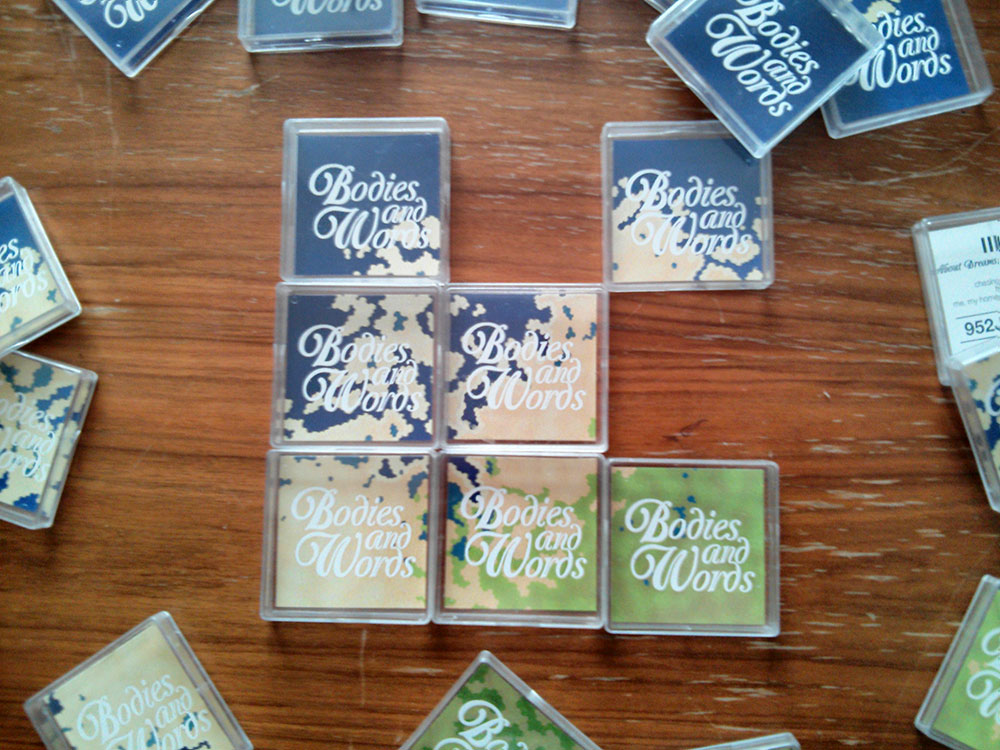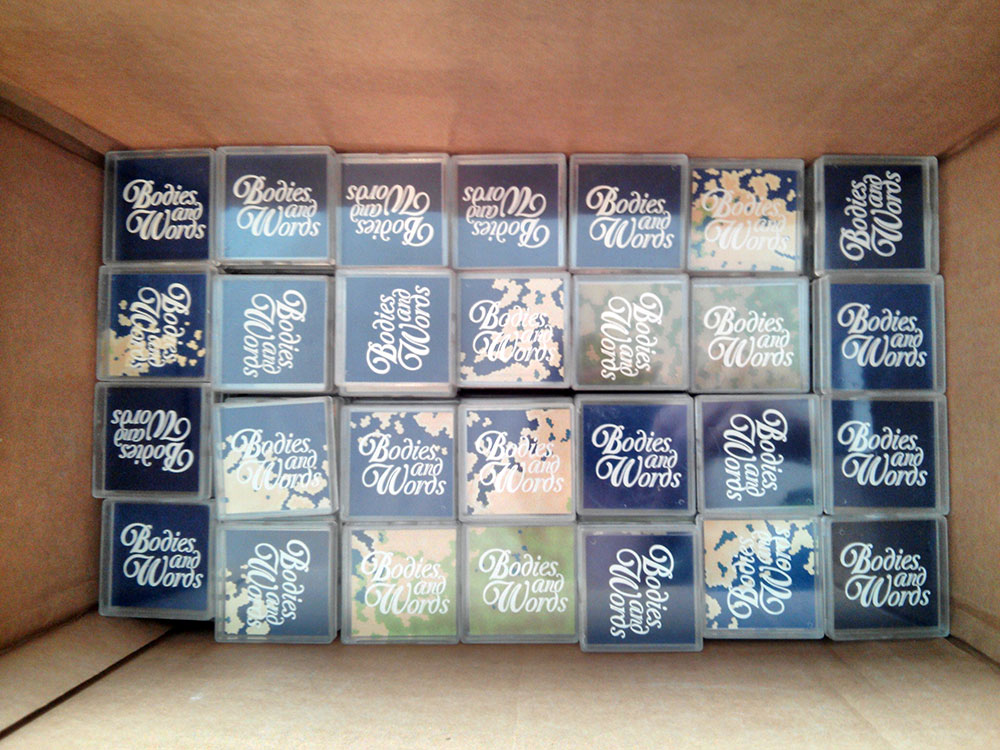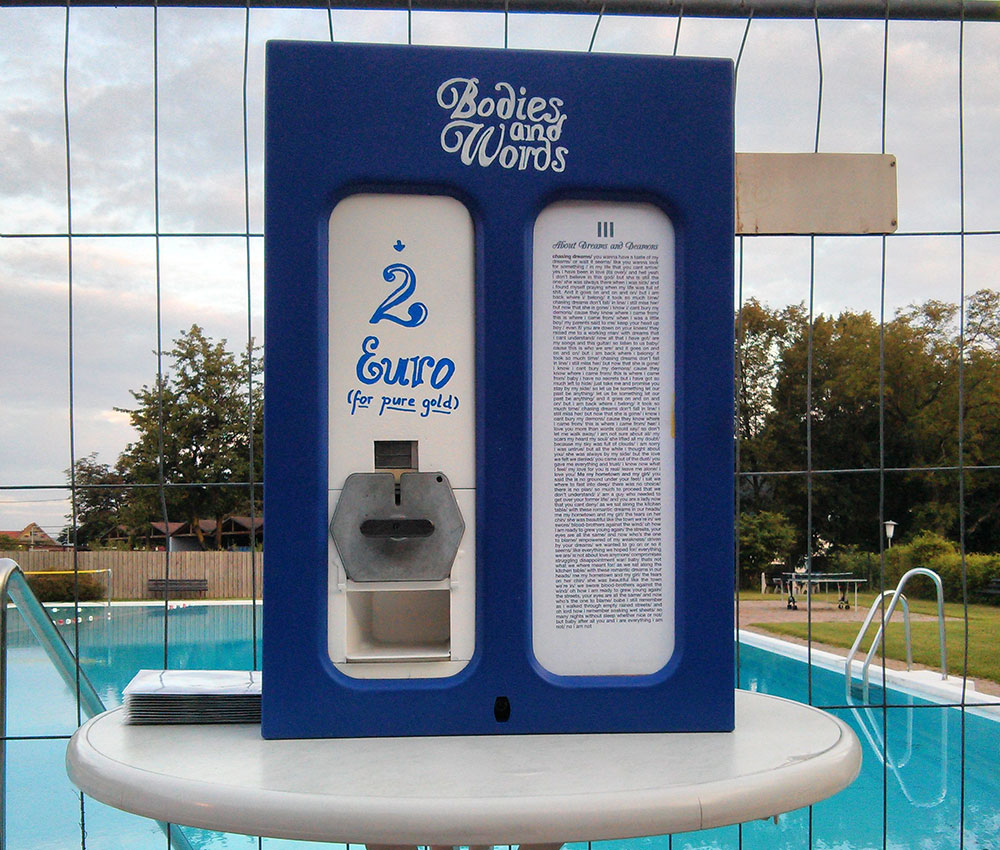 Date: 2014-11-10 | Tags: Creative Coding, Generative, openFrameworks